Explore Model
New 508 SW Peugeot Sport Engineered in Castleford West Yorkshire
PEUGEOT SPORT ENGINEERED brings you a new era of high performance and low emissions with the New Face of Attraction. Awaken your senses at the wheel of this Plug-In Hybrid estate. Inspired by a classic estate, the aerodynamic silhouette of the new 508 SW PSE PLUG-IN HYBRID is long, lean and elegant. Designed to awaken your senses and elevate your driving experience, the 508 SW PSE Plug-In Hybrid combines cutting-edge technology with exquisite design, delivering a perfect blend of power and sustainability.
With its latest-generation technology, the Peugeot 508 SW PSE Plug-In Hybrid offers an unparalleled driving experience. Every aspect of the vehicle, from its materials to its drivetrain and connectivity, showcases Peugeot's commitment to excellence. It brings together responsiveness, driving pleasure, and unrivalled comfort.
Design
The 508 SW PSE Plug-In Hybrid's sleek and aerodynamic silhouette complements the radical new front grille, accentuated by Nera black extensions, the striking 3-claw PEUGEOT Matrix LED headlights motif, and the iconic PEUGEOT badge proudly placed in the centre.
Drive
Equipped with the PLUG-IN HYBRID4 360 e-EAT8 powertrain, the 508 SW PSE offers an impressive 100% electric range of up to 34 miles, making it ideal for both city commutes and longer journeys.
Practicality
The 508 SW PSE Plug-In Hybrid is designed to empower your journeys with its smart charging capabilities and optimized range. Charge the vehicle in just 1 hour and 40 minutes and revel in its exceptional combined fuel consumption of 156.9 mpg and low CO2 emissions of 40g/km.
Living With It
The 508 SW PSE Plug-In Hybrid's AGR-certified seats are meticulously designed for maximum comfort. The exquisite blend of Alcantara® and Mistral Nappa Leather, adorned with double Kryptonite and Tramontane Grey stitching, elevates your driving experience to new heights of refinement.
New 508 SW Peugeot Sport Engineered Interior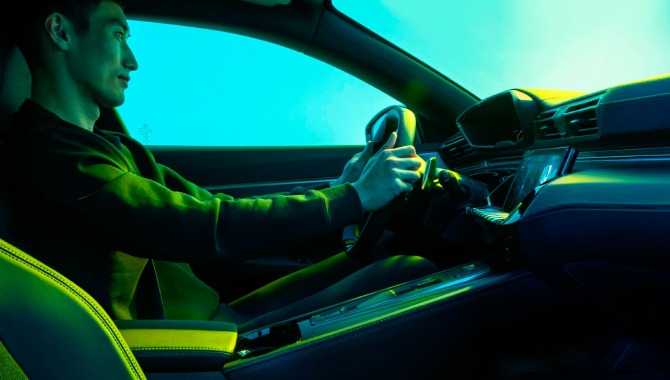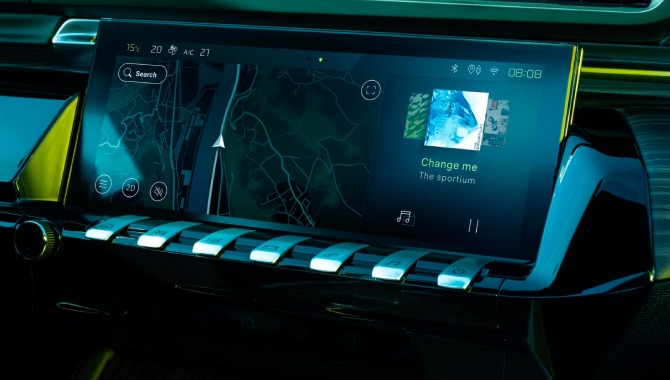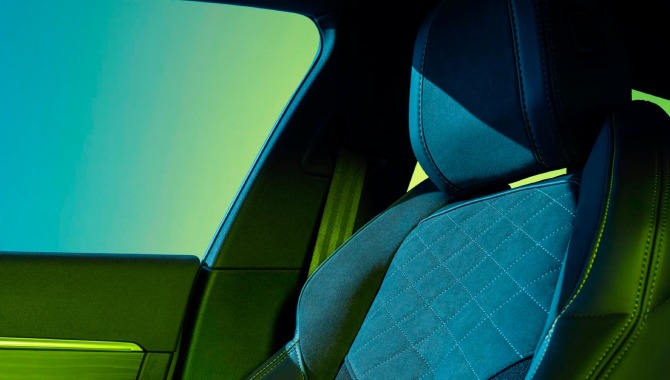 New 508 SW Peugeot Sport Engineered Colours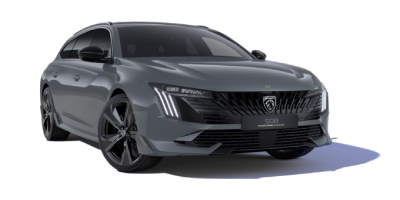 Selenium Grey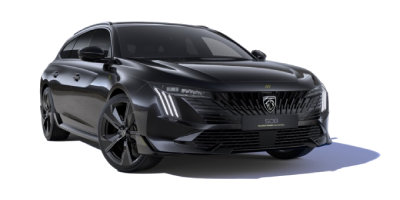 Nera Black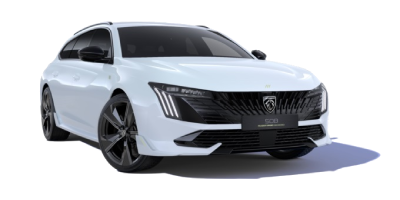 Okenite White