Explore Model
PEUGEOT HYBRID AND ELECTRIC
Discover our Peugeot electric and plug-in hybrid cars, designed to meet all your needs.
DRIVING RANGE
The driving range of PEUGEOT vehicles allows you to cover both short and long distances. In order to ensure a trouble-free experience, you can find useful information here: our advice on how to optimise your driving range, our calculation tool and the best practices to adopt.
HIGH-PERFORMANCE BATTERY
The high-voltage lithium-ion battery (400 V) is the on-board electrical energy storage device. It is located under the floor, which preserves space on board and cargo volume. The battery has a capacity of 50 kWh and a maximum output of 100 kW for a range of up to 217 miles WLTP.
ENRICHED DRIVING
A power meter to the right of the digital instrument panel is made up of 3 zones:
ECO for energy efficient driving
POWER for more dynamic driving
CHARGE for energy recovery phases
LITHIUM-ION TYPE
The high-voltage battery is of the Lithium-ion type (300V) and is located under the rear seats on both HYBRID and HYBRID4 (4-wheel drive) versions. The battery has a capacity of between 11.8 kWh and 13.2 kWh.
Discover hybrid/electric Peugeot cars
Explore our cars here.
PRIVATE CHARGING
Whether you're at home or at work, with or without a specialist installation, you can charge your electric car. In houses, apartments or at work, our charging solutions can be adapted to suit you. The charging time of your plug-in HYBRID car will be optimised based on the charging system chosen.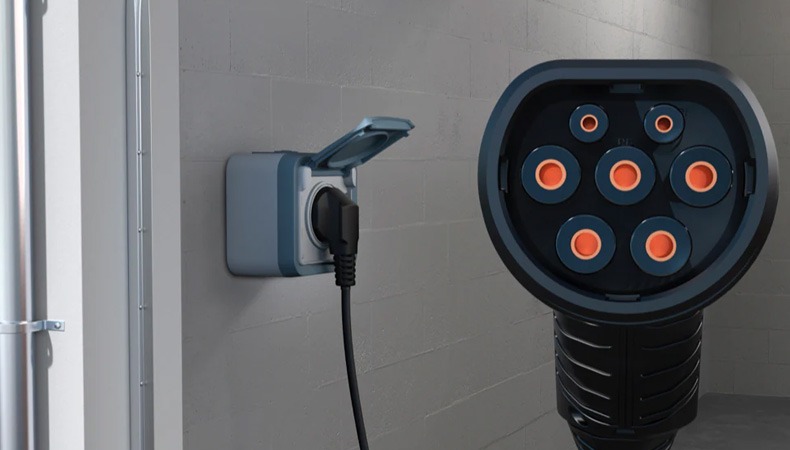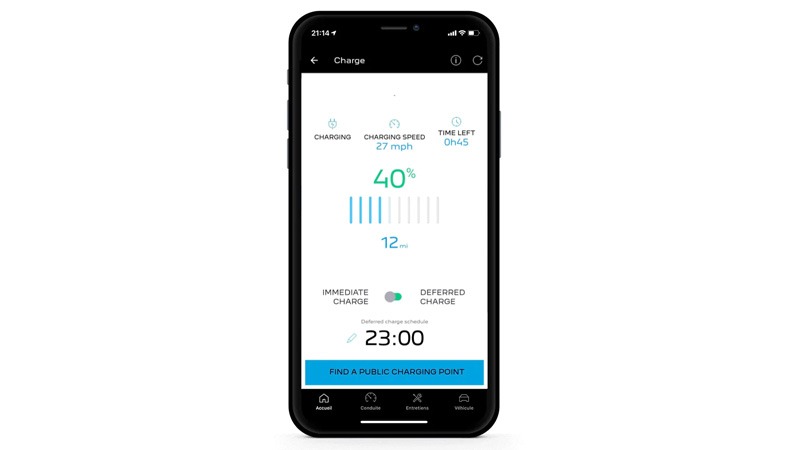 PUBLIC CHARGING
Check the real-time range of your electric vehicle as well as its connection status directly via the MyPeugeot app. Activate charging remotely whenever you want and monitor its progress. You can also programme the best time for charging. For greater peace of mind, receive a notification as soon as the battery is full or charging stops. This service is provided to you by PEUGEOT free of charge.